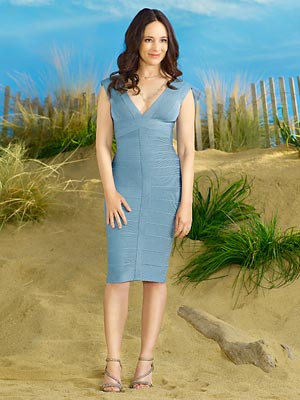 Actor Name: Madeleine Stowe
Alternate Names: Madeline Stowe
Revenge Character Name: Victoria Grayson
Given Birth Name: Madeleine Marie Stowe Mora
Nickname:
Birth Date: August 18, 1958
Birth Place: Los Angeles, California, USA
Star Sign: Leo
Height: 5' 8" (1.73 m)
Weight:
Marital Status: Spouse Brian Benben (8 August 1986 - present)
First Revenge Episode: Pilot
Photos Section: Visit Here!
Flimography: Click here! to read about her other roles
Website Links: Visit Here!
Merchandise: Visit Here!
Parents:
Children: 1 son, 1 daughter (May Theodora Benben, 1996)
Siblings:
Schooling:

Trivia:
She is half British (father) and half-Costa Rican (mother).

Pretended to be a reporter just so she could meet John Travolta before she became famous.

Was extremly shy in high school

She and husband Brian Benben own a working cattle ranch outside of Fredericksburg, Texas.

Chosen by Empire magazine as one of the 100 Sexiest Stars in film history (#90). [1995]

Replaced Faith Hill as Julie Moore in We Were Soldiers (2002).

In The Last of the Mohicans (1992), her character is Cora Munro; in China Moon (1994), it is "Rachel Munro".

Portrayed a blind woman in Blink (1994) and in an episode of "Little House on the Prairie" (1974).

She played two heroines from the 'Leatherstocking Tales' by James Fenimore Cooper. Cora Munro (older sister) in The Last of the Mohicans (1992) and Hetty Hutter (younger sister) in The Deerslayer (1978) (TV).

In one of her earliest film appearances, she was re-voiced by Anne Lockhart, daughter of June Lockhart and grand-daughter of Gene Lockhart and Kathleen Lockhart.

Salary: Bad Girls (1994) - $1,500,000
---
Quotes:
---
About the character: Victoria Grayson
Net Worth: $4.7 Billion
Occupation: Queen of the Hamptons
Desire: To protect her social status and ensure her children live up to their full potential.

Victoria Grayson (Madeleine Stowe) is the glamorous and powerful matriarch of the Grayson family and the reigning Queen of the Hamptons social scene. As the wife of a billionaire, she appears to have it all: the perfect husband, children, and home. But these are just the trappings that house a much darker secret—her culpability in the events that destroyed Emily Thorne's life. Mired in her many secrets and lies, and a true love-lost that haunts her every day, Victoria is strikingly suspicious of her new neighbor Emily, who's taken a keen interest in Victoria's son, Daniel. Knowing that nothing in life is coincidental, Victoria is determined to find out Emily's real intentions and protect the life she has sacrificed so much for by any means necessary.
---
About the actor: Madeleine Stowe
Next year Medeleine Stowe will make her directorial debut on the epic romantic Western she co-wrote, "The Unbound Captives," starring Hugh Jackman, Rachel Weisz and Robert Pattinson. Stowe feels privileged to have Academy Award-winning cinematographer John Toll ("Legends of the Fall," "Braveheart," "Thin Red Line") and producer Charles Roven ("Three Kings," "Dark Knight," "Batman Begins") on her team. The story was inspired by stories she heard while living on her Texas Hill Country ranch.

Stowe had her film debut in "Stakeout," opposite Richard Dreyfuss, and went on to work with Kevin Costner in the Tony Scott-directed "Revenge" and with Jack Nicholson in "The Two Jakes," which he also directed. She also starred in Michael Mann's "The Last of the Mohicans," opposite Daniel Day-Lewis, and has worked for directors Terry Gilliam in "12 Monkeys," Michael Apted in "Blink" and Robert Altman on "Shortcuts" -- for which she received the Best Supporting Actress Award from the National Society of Film Critics.

Other films include "The General's Daughter," opposite John Travolta, "China Moon," "Playing By Heart," alongside Angelina Jolie, Sean Connery and Gena Rowlands, and "We Were Soldiers" with Mel Gibson. She has also appeared on television in the true story "Saving Milly," from Morton Kondracke's best-selling book about his marriage to his Parkinson's afflicted wife, and more recently in the Jeff Goldblum series, "Raines."

Stowe lives in Los Angeles with her husband, Brian Benben, and daughter May.

- - - - - - - - - - - - - - - - - - - - - - - - - - - - - - -
Add Bio Info
Change Bio Info
Delete Bio Info